Papa approaches the
quivering goop man
P: hello power child! I have a few a-questions about-a this VOID if-a you don't-a mind
Tsssssssssssssssssssssssssssssssssssssssssssss
something's sizzling
EIGHT
: G-g-G-goo.. g-gooOo... Goop. goop... goopygoop goop.. Goopy goo-goop GOOP goop goopoop goopygoo--* <I... I'm n-n... I'm n-not from this v-vvoid... sorry, I'm s-sorry... I'm a r-r-refugee from the
CORROSIVOID
I d-don't ha-have any inf-f-format--*
SNAP
It appears the Caustic nature of this
Shy Gooboi
has broken the tree he was sitting on!
Papa feels bad for intimidating the creature, Mustachiality down.
PI: Mama-mia! I'm-a sorry power child I-a didn't mean-a to scare-a you!! are you okay? here, a-Papa help-a you!
EIGHT
: GOOooOOOP goopy GOOP GOOP!! <NOOOooOOO don't TOUCH ME!! PLEs!!''
the
poor thing
is quivering in shame on the floor

JUNIOR sees that KING GROTTO is BROODING... and decides that this is the best time to ask
JI: Hey-a Grotto, who is-a this
GREAT OPPRESSOR
you-a talking about? is-a he a big-a deal or something?
Grotto:...... yes... little meatball, he is a big, big deal...
Grotto: First we started hearing about a huge army of BLACK VOIDMEN that breathed a toxic smog of atmosphere invading VOIDS on the fringes of HYPERVOID space... we brushed it off... but then... they say
he
just
appeared
out of
nowhere
In the HIGH HEAD COUNCIL CHAMBER... no help, no meta-shenanigans... just because
he

wanted to.
then, without hesitation
he
RUTHLESSLY
MURDERED
The GREAT IMPERIAL HEAD OF JUSTICE... like he was NOTHING. The ALMIGHTY HEAD OF SECURITY blasted him FULL STRENGTH but the
monstrosity
got away without a SCRATCH... It's been
CHAOS
ever since! Everything he consumes grows his
corrupted army
... I've seen first hand what his
warped

horde
can do... I managed to fight them off with the help of the
EIGHTH power child
... poor thing... I only faced AUXILLARY FORCES... the CORROSIVOID was attacked by the
corrupted ranks
of the GREAT ARCANE CITY OF MAG... never stood a chance... THE
Great Oppressor
is a big deal little one, the biggest deal of them all... never before has the OMNIVOID faced such a potent threat... some say it is the end times, and that
Great Oppressor
is destined to consume everything everywhere forever and more...
IamtheFather

wrote:

↑

Fri Mar 20, 2020 12:11 am

>Jr: Go into your cocoon phase in preparation for the pupation that will bring your arms and legs to fruition
Grotto: !!?!! WHA- CH- YOU- I... BUT! HEY
The little meatball seems to have cocooned for the time being, you have no idea how much he heard... but it's probably for the best, his innocence is like his only character trait! I'm sure he fully realizes the gravity of the situation.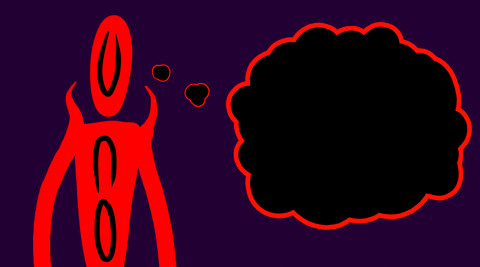 UNO
runs through his back story... he remembers...
the

POWER
and
the

EVIL
the feeling of being able
to

RULE EVERYTHING
and for a brief moment
UNO
flickers onto the side of evil...
but then he remembers the
shame
of defeat, the
abandonment
he faced, and the NEW FRIENDS he's made along the way... this feeling of ACCEPTANCE, APPRECIATION, and COMMuNITY brings him back from the edge.
UNO
comes from a
VERY

dark place
but for the sake of his new companions, Papa, Junior, and now I suppose Grotto and that
Goopy guy
he will stay on the RIGHT PATH...