Well, the
portable wardrobifier || Garfield
brand fursuit
of course!
---
Posts: 134
Joined: Tue Nov 12, 2019 4:23 pm
Location: Somewhere, somewhen, somehow.
Pronouns: he/him
Classpect: Allegedly Scribe of Life
Moon: Prospit
Contact:
ACE OF PAINS && GARFIELD™: BUILD YOUR OWN STRIP DICE™'s object die, once again, then use the result (or ACE OF PAINS, if the result isn't a weapon) to assault the SHALE IMP.
---
Posts: 81
Joined: Sun Nov 24, 2019 9:49 pm
Location: somewhere i think
Pronouns: He/Him
Moon: Derse
Contact:
Mattock Shuffle && Jack of Diamonds && Concupiscent Vacillation.
it's like alchemization mutanization!
that is definitely not a word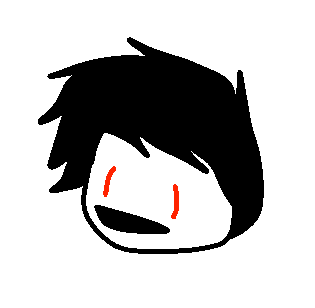 ---
Posts: 511
Joined: Thu Nov 21, 2019 12:16 am
Chuck Copper Hextet at the ground and squat down to better view a result.
---
Posts: 131
Joined: Tue Nov 12, 2019 4:51 pm
Pronouns: he/him
Classpect: Rogue of Life
Moon: Derse
I alchemize the Sickle && Tux || Ace of Diamonds
Rogue
of Life
forums? more like BOREums har har
---
Posts: 28
Joined: Sat Nov 23, 2019 4:59 pm
Location: Oregon
Pronouns: He/Him
Classpect: Rogue of Time
Moon: Prospit
Due to real life personal reasons this forum game is going on hiatus, sorry y'all.
---
Posts: 882
Joined: Sun Nov 10, 2019 9:25 pm
Pronouns: they/he
Classpect: Prince of Doom
Moon: Derse
Contact:
It's okay, hopefully the personal stuff gets resolved soon!
#ReviveSpadesSlick #WVForNarrativeRelevance
---
Posts: 226
Joined: Thu Dec 05, 2019 1:24 pm
Pronouns: She/Her/they/them
Classpect: Maid of Hope
Moon: Prospit
I combine the SICKLE the COMMUNIST FLAG and a TOY LIGHTSABER

THE ONE TROLL TO RULE THEM ALL

---
Posts: 58
Joined: Sat Nov 16, 2019 1:01 pm
Location: the maryland
Pronouns: She/Her
Classpect: Witch of Hope
Moon: Prospit
I mix the Mattock Shuffle with a Minecraft
Game Copy
---
Posts: 53
Joined: Tue Mar 17, 2020 8:33 am
I combine Deck Of Many Cards && a copy of TF2 I put onto a usb stick because the disc version isn't the latest version of the game i think
---
Posts: 46
Joined: Wed Mar 18, 2020 6:23 pm
Pronouns: he/him
Classpect: bard of doom
Moon: Derse
i combine flamethrower && deck of many cards || garfield fur-suit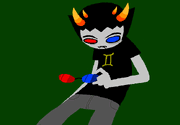 ---
2(d) Sickles && A chaos emerald. i then use the result to attack the shale imp.
---